ALA Midwinter ODS Giveaway Rules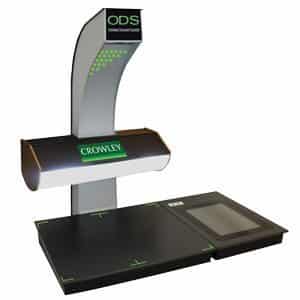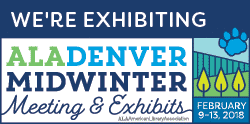 All contest applicants must agree to the terms and conditions below:
The winners will receive a Crowley ODS Scanner with touch panel (a $7,900 value, including shipping).Optional fee-based training and installation services available if desired.
The contest will be open Friday 2/9/18, Saturday 2/10/18 and Sunday 2/11/18 from exhibit hall opening to closing.
Entrants do not have to be present to win.
Each day's drawing is new and entrants must re-enter daily.
Only one entry per day (exceptions apply*).
One win per ALA conference per institution.
Winners must agree to be featured in ODS promotional materials (social media posts, blogs, photos).
One winner will be chosen each day and announced at the following times:
Friday's winner will be announced Saturday, February 10th at 10 a.m.
Saturday's winner will be announced Sunday, February 11th at 2 p.m. at the PopTop Stage.
Sunday's winner will be announced Monday, February 12th at 10 a.m.
*Additional entries are available each day. Ask a booth representative for details.