Imaging Services
Specialists in Scanning, Processing and Preserving What's Important to You
Get a Quote on Imaging Services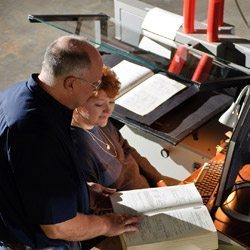 Since 1980, The Crowley Company has served the scanning, digitization and micrographic needs of archivists, historians, librarians, county clerks, records managers and many others by preserving important documents, newspapers, maps, books, microfilm, slides and more. A thorough understanding of project goals, current technology, and ultimate end-use are among the first considerations in creating a process that meets client needs and produces high-quality results. Clients are served from Crowley Imaging's 18,000 SF bureau in Frederick, Maryland and on-site as required.
Our Experience Is Yours
With a foundation, three decades deep, Crowley Imaging delivers excellence in preservation microfilming, digital document imaging, document and image reformatting and microfilm and microfiche digitization. As a service bureau, manufacturer and distributor of hardware and software solutions, Crowley Imaging a competitive advantage few others can offer.
Crowley Imaging offers clients:
Individualized care
A trusted partner in the preservation and records management process
A well-equipped facility with state-of-the-art scanning and micrographic technology
An expert staff of project managers, imaging and quality control specialists and information technology professionals
General services include: