The First Name in Microfilm Scanners
Convert Microfiche and Film to Digital Fast and in High Image-quality
Get a Quote on Mekel Microform Scanners
Advanced Microfilm Converter and More
Since introducing the first microfilm scanner to the world in 1989, Mekel Technology has continued to offer the most advanced roll film, microfiche and aperture card scanning systems on the market. Designed for 16mm and 35mm microfilm and all microfiche and jacket formats, Mekel scanners offer superior image quality at high scan speeds to convert microfiche or microfilm to digital images.
Service bureaus, libraries, corporations and government agencies with a need to accurately digitize microfilm have made Mekel products the premium digital imaging scanner choice for over three decades. Since 2003, Mekel Technology has been owned and operated by The Crowley Company and became Crowley's first manufacturing division. If you're looking to convert microfilm to digital or convert microfiche, Mekel Technology is a premier choice.
To meet the diverse variety and volume of scanning needs, the company has also introduced a universal microform scanner and continues to stay abreast of, and to create, changes and updates in the imaging industry.
Software
Mekel Technology production-level roll film and microfiche scanners are powered by proprietary Quantum scanning and processing software.
Upgrades
Hardware and software upgrades are easily conducted on Mekel Technology microfilm and microfiche scanners. Learn more. 
Hybrid Approach
Crowley's exclusive hybrid approach to microform scanning allows clients to outsource the digitization to Crowley Imaging and process the images in-house with QuantumProcess software.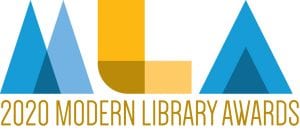 The Mekel Technology MACH-series microfilm scanners are a multi-year recipient in the Modern Library Awards program. Read more.
Convert Microfiche & Microfilm to Digital with Mekel Technology
Looking for a microfilm converter? Look no further. Learn more.