High-Performance Microfilm Scanning with Media Flexibility and Superior Image Quality
Get a Quote on Mekel Microfilm Scanners
Lower-cost option
Up to 600 dpi true
optical resolution
Scan speeds under 4 minutes per 100' roll

High-efficiency  combo of speed and image quality
Up to 600 dpi true optical resolution
Scan speeds under 2.5 minutes per 100' roll

True archival image
quality
Up to 750 dpi true optical resolution
Scan speeds under 4.5 minutes per 100' roll
In 1989, Mekel Technology produced the world's first-ever microfilm scanner and has stayed at the industry forefront ever since. The advent of the MACH 5, 10 and 12 scanners, powered by proprietary Quantum scanning and processing software, displays the attention to consumer needs and the engineering and manufacturing details that set Mekel Technology products apart from the competition. Mekel Technology provides a full line of microfilm scanners for service bureaus, corporations, government, archivists and other large-volume clients. For low-volume and on-demand microfilm scanning or reading, the UScan+ HD Universal microform scanner microform scanner is an affordable option offering media flexibility and excellent image quality.

Key Features:
NEW! Optical character recognition with QuantumProcess
NEW! Windows 10 support
Quantum full-roll strip scanning technology
Speeds of up to 1600 images per minute whether scanning grayscale, bitonal or dual grayscale/bitonal
Vertically-aligned film transport for enhanced stability
Direct path imaging camera, film and light source engineered in-line to enable up to 750 true optical dpi resolution
12-bit camera with 12288 pixel array and new precision lens for unrivaled tonality, depth of field and resolution
Standard 1,000' adapter, high-speed rewind and film cleaning rollers
Real-time image sharpening and enhancement done in hardware
Hardware and software are easily upgraded 
Software
All MACH-series microfilm scanner purchases will include the revolutionary Quantum software, tripling operator scanning production.
Hybrid Approach
Crowley's exclusive hybrid approach to microform scanning allows clients to outsource the digitization to Crowley Imaging and process the images in-house with QuantumProcess software. Learn more.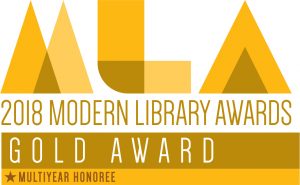 The Mekel Technology MACH-series microfilm scanners are a multi-year recipient in the Modern Library Awards program. Read more.