Universal Microform Scanner
Ideal for Walk-up Patron Scanning and Lower-Volume Use
Get a Quote on a Universal Film Scanner
UScan+

Lower-cost option
10 megapixel active pixel area array sensor
Scan, print or save in color, grayscale or bitonal capture
Output to network, file save, USB, print, Cloud and Google Docs
Up to 2400 dpi resolution
Features: touchscreen; manual and motorized roll film pods; smart edit; opaque microcard LED; 3M adapter; RapidScan Batch scanning; annotation

UScan+ HD LTE

Industry-high 18 megapixel active pixel area array sensor
Scan, print or save in grayscale or bitonal capture
Output to network, file save, USB, print, Cloud, Google Docs
Up to 2400 dpi resolution
Features: touchscreen; manual and motorized roll film pods; smart edit; opaque microcard LED; annotation; timed auto-capture for film and fiche

UScan+ HD

Industry-high 18 megapixel active pixel area array sensor
Scan, print or save in color, grayscale or bitonal capture
Output to network, file save, USB, print, Cloud, Google Docs and CD/DVD
Up to 2400 dpi resolution
UScan+ HD LTE features plus: 3M adapter; RapidScan Batch scanning
In developing the UScan+ UF (Universal Film) Series, The Crowley Company has employed three decades of industry-leading Mekel Technology and Wicks and Wilson production-level microfilm, microfiche and aperture card scanner technology, marrying high-volume expertise with walk-up patron requirements.
It's uncomplicated. It's versatile. It's high-quality imaging at an easy-to-operate level.
The UScan+ is marketed under several OEM names worldwide, including the Genus Ozaphan UScan and the Zeutschel delta plus.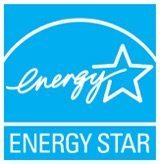 Key Features:
Industry-high

18MP sensor

in the UScan+ HD and + HD LTE models

Scan, print or save in color, bitonal or grayscale
ENERGY STAR Certified
Touchscreen-compatible interface
Customizable quick-start menu
USB 3.0 connectivity
ILL (Interlibrary Loan) Compatible
Flexible output options (Email, Cloud, USB, etc.)
Two built-in USB ports
RapidScan option for automatic advance and frame detection
Option for direct output to searchable text (OCR)